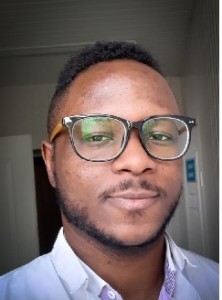 Author Tobi Ogundiran has joined the John Jarrold Literary Agency.  His debut novel is the fantasy CHILDREN OF AṨSA
Tutu is a twin.  She is a murderer. She is a fugitive.
For a thousand years the Anukhi conquerors have ruled Ibyssia. They have just one rule: all twins are to be killed at birth.
It is in this world that Tutu and her twin sister live, painfully aware that their very existence is prohibited. They do not draw attention to themselves, and they master the art of hiding in plain sight.
Everything changes the night Tutu murders their mother … with magic.
At least that's what she's told. Tutu does not remember how her mother died. She does not remember how she came to possess magic. She does not remember how she lost her sister. All she remembers is the burnt hole in her mother's chest and the cold fists of the inhuman jailers as she is carted off to prison. Here she is tortured for five years for the whereabouts of her sister.
Until she escapes.
The world is an unfriendly place, where Tutu finds even her countrymen prejudiced against her. But Tutu is convinced she did not kill her mother. Her jailers dog her at every turn, relentless in their efforts to recapture her, but Tutu will do anything to regain her memories to learn the truth of what happened that night.
But perhaps some truths are best left unknown, some memories best left buried.
CHILDREN OF AṨSA is a high fantasy novel, the first in a planned trilogy. It is perfect for fans of THE POPPY WAR and RAGE OF DRAGONS, and marries the author's love for epic fantasy with his country's (Nigeria) twin myth from precolonial times. it will resonate with anyone seeking something other than the prevalent Eurocentric fantasy.
Tobi's short stories have been published/are forthcoming in the The Dark, Beneath Ceaseless Skies, Shoreline of Infinity and FIYAH.
"It's a delight to see far more diverse agency submissions than of yore," said John Jarrold. "As always, it's the author's voice that grabs you (or far more often, doesn't) immediately. Tobi's setting and characters fascinated me from the first page – this is original, intelligent fiction, with a wonderful deep background of politicking, families and magic in many forms."
• June 1st, 2020 • Posted in
News
•